I would like to cordially invite you to be actively involved into the 6th World Landslide Forum "Landslides Science for sustainable development" that will be held in Florence at the Palazzo dei Congressi from 14 to 17 November 2023.
The event is jointly organized by the International Consortium on Landslides (Kyoto, Japan), the International Programme on Landslides (IPL) and the UNESCO Chair on Prevention and Sustainable Management of Geo-hydrological Hazards at the University of Florence.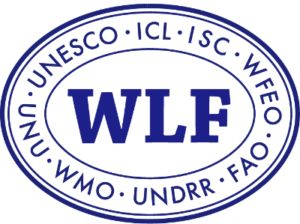 Scientists, engineers, and researchers/policy makers working in the area of landslide technology, disaster investigation and remediation.
World Landslide Forums have been organized every three years since the first forum in Tokyo, Japan, in 2008. They are a common platform for scientists, engineers, practitioners and policy makers who are involved in landslide disaster risk reduction to present their latest progress.
A wide international audience, with interest into landslide disaster risk reduction, is expected to attend the Forum:
Research and academic institutions
UN organizations
EU institutions and agencies
Olivier Dewitte (Royal Museum for Central Africa, Belgium)
Xuanmei Fan (Chengdu University of Technology, China)
Jonathan Godt (United States Geological Survey, U.S.A.)
Giovanni Crosta (University of Milano-Bicocca, Italy)
Florence, one of the most beautiful and visited art cities in the world, is an open-air museum, placed in the UNESCO's World Heritage List since 1982.
The Historic Centre of Florence attracts millions of tourists each year.
Registration in the WLF6 is open.
Take advantage of the Early Bird fee within May 31, 2023 and book your hotel room at preferential rates!
Participants from Low Income Countries are eligible for the discounted fee.
The notifications of acceptance or rejection for abstracts has been sent to the presenting author, by e-mail, on 15 May 2023.
Please note that, in case of acceptance, the presenter must be regularly registered for the Forum before August 30.