Palazzo dei Congressi & Palaffari
Piazza Adua, 1, 50123 Florence
Palazzo dei Congressi is a historical venue hosted inside the 19th century Villa Vittoria.
This building boasts a prestigious congress hall, the Florence Auditorium, opened in 1969.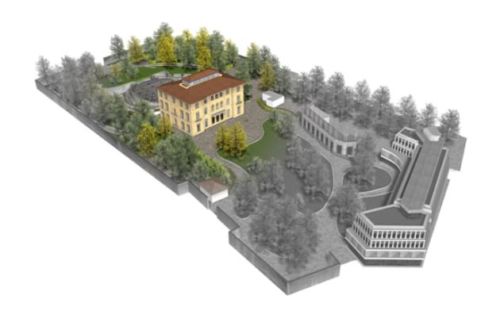 Palazzo degli Affari, located in front of Palazzo dei Congressi in Florence, and just a few steps away from the main railway station of Santa Maria Novella, faces a centuries-old park, with rare and original trees and plants.
Opened in 1974 and planned by architect Pierluigi Spadolini, Palazzo degli Affari is a modern, flexible, and multifunctional venue.